Discover the infinite possibilities of gardenia green powder in daily life
Today, we are excited to share with you the many benefits of Gardenia Green Powder for skin care and hair health. Leveraging our expertise in the production and distribution of pharmacologically active substances, raw materials and botanical extracts, we are proud to launch a multifunctional ingredient that can be used in the production of supplements for human use as well as the pharmaceutical, food, nutraceutical and cosmetic industries. Let's discover the incredible properties of Gardenia Green Powder and learn how to incorporate it into our daily lives
Effects of Gardenia Green Powder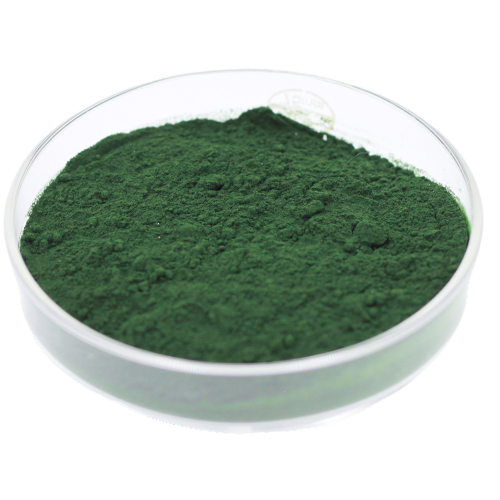 Gardenia green powder is a natural and powerful substance extracted from the gardenia plant. It has antioxidant-rich properties that provide multiple benefits to our skin and hair. Its unique ingredients provide nourishment, hydration and protection against external aggressors, making it a must-have in your beauty regimen.
Enhance your skin care routine
Adding Gardenia Green Powder to your skin care routine can produce dramatic results. Its anti-inflammatory properties help soothe irritated skin, reduce redness and promote a smoother complexion. Additionally, its antioxidants fight free radicals, helping to slow down the aging process and reduce the appearance of fine lines and wrinkles.
Achieve luscious, healthy hair
Gardenia Green Powder is not only good for your skin, but it also does wonders for healthy hair. This powerful ingredient strengthens hair follicles and promotes healthier, thicker hair growth. Its nourishing properties restore shine and vitality to dull and damaged hair, leaving it feeling silky smooth.
How to use gardenia green powder
Using gardenia green powder is easy. For skin care, add it to your daily moisturizer or face mask for a boost of antioxidants. Alternatively, you can mix it with a carrier oil and massage it into your scalp to rejuvenate your hair. This versatile powder can also be added to DIY hair mask or shampoo recipes to take advantage of its many benefits.
The importance of choosing quality products
When choosing Gardenia Green Powder for your skin and hair care routine, it's crucial to choose a trustworthy brand like us. As a professional company in the production and sale of high-quality substances, we ensure that our Gardenia Green Powder is pure, effective and free of harmful additives. Trusting a reputable source guarantees the best results and avoids any potential side effects.
Embrace the natural beauty revolution
Demand for natural ingredients continues to rise as consumers become more conscious about what they put on their skin and hair. Gardenia Green Powder perfectly fits this growing trend. With its organic origins and versatile benefits, it allows you to unleash the power of nature and adopt a more sustainable, environmentally friendly approach to your beauty routine.
Unleash your potential with Gardenia Green Powder
The potential of Gardenia Green Powder is endless. Its nourishing properties cater to a variety of skin and hair care needs, providing you with a comprehensive and effective solution. Stand out from the crowd and explore the endless possibilities of this extraordinary ingredient today.
Adding Gardenia Green Powder to your skin and hair care routine can revolutionize your beauty regimen. With its expertise in producing and selling high-quality substances, we offers you the best Gardenia Green Powder. Embrace the power of nature, unlock your potential, and witness the transformative effects of this incredible ingredient. Incorporate Gardenia Green Powder into your daily routine and start your journey to healthier, shinier skin and hair.